An Introduction to Clicker Training for Horses Feb 2013
The workshop is focused on teaching the handler/human how to train a horse basic ground work through clicker training, even though with horse training we do make use of some negative reinforcement (bit,bridal,leg aids) it can be done in a positive way. The workshop deals with the basics in ground work by introducing it through clicker training. Groundwork is the foundation for a horse with good manners, forming a stronger bond between the human and improves under saddle work. It's not just learning a method but more an understanding of training and behaviour. Come and join us for this fun day! Anyone can join, even though educational we will have lots of fun while learning.
Basic Learning Theory - Including Understanding Positive Reinforcement and Negative Reinforcement. The basics of clicker training including timing, rate of reinforcement and free shaping behaviour. Breaking behaviour up into smaller sections. Adding a cue to a behaviour. Putting behaviours on stimulus control.
10:30 - 10:45 Tea/Coffee break
Games: Human-Human - The name game, clicker game.
12:00 - 13:00 Lunch- Platters and coffee/tea will be provided.
Human-Horse- Free Shaping Games.Targeting,Head lowering,Park,Go,Back-up,Stop.
When: 23 February 2013 Cost: R450 p/p Cost includes- Lunch,tea/coffee, a Clicker,Target/cone and theory booklet.
Please complete the form below and send to us via email or fax.

Please click on the link to complete this form for: An Introduction to Clicker Training For Horses


dog-care-centre Annual Open Day 2012
Book signing for Winter Dogs; Living with Huskies as Pet Dogs - Second Edition and the all new!! Shaping Your Dog-The Positive Way in conjunction with dog-care-centre's open day for viewing our kennels and visiting our very unique dog shop with great specials!!!
Where: dog-care-centre - Joostenberg Vlakte
Date: 4 August 2012
Time: 9:00 - 12:00

2013 Events-Husky Rescue - Fundraising -Half Marathon Endurance Sledding Fun Run
This sledding event is not the event of the year, it's the event of the Decade in South African Dryland sledding!!!
Join us for this amazing charity event!! Husky Rescue S.A. is not only an NPO but now also registered as an PBO which means all sponsors can benefit as well. Funds: All funds raised will go towards Husky Rescue S.A in effort to help with rehabilitating sick and abandoned Huskies.
All breed of dog welcome and any musher from any club or recreational musher welcome!!!
Great prices to be won, including holiday accommodation, wine, dog food and more.
Food stalls and wine will be available as well as mushing gear stalls.
Date: July 2013 exact date to be confirmed.
Time: Friday 16:00 - Sunday 11:00
Place: Western Cape - (Philadelphia,Wellington,Joostenberg vlakte or Malmesbury) We will confirm-we are currently looking at which trails are best kept during the winter season and will decide according to that.
Dogs must be 18 months or older.
Friday: Vet checks will be done from 16:00 onwards
Camp will be set up
Wine Auction will start at 20:00
Saturday: The 1 and 2 dog bike joring half marathon endurance 21km fun run will start at 5:30 Classes: 1 and 2 dog bike-joring only.
Dogs will have vet checks during the run and after. If any dog is suffering from any injury or fatigue such a dog and musher will be asked to stop. Dogs must be conditioned to do this run although we will not be checking times dogs need to be conditioned to complete a run like this.
The evening: 18:30 Our 5km dog walk by candle light.
Cost: R450 p/p for the weekend
Invite your friends and family to join us for our 5km dog walk by candle light at R50 p/p.
Sunday: 6:30 - Relay canicross and bike-joring fun run! You and a partner each have 5km to do bike-joring and the other person 5km to do canicrossing. In this event there are certain quest to be completed before you get to the half mark for your partner to take over and again before the check point at the end.
More details will be given closer to the time. Please contact us for an entry form. Entries can be made form June 2012 - April 2013. With your entry form more detail will be given.
You do not have to be affiliated with any specific club to take part. All you need is 1 or 2 healthy dogs wanting to run and a descend bike and pair of running shoes. Dogs must wear proper fitting sledding harnesses. Even though All breed Sledding complies by international standards of connecting the dogs to the bike and not the human harness like with canicrossing no objective will be made if done so as this is a fun event.

2011 - Past Events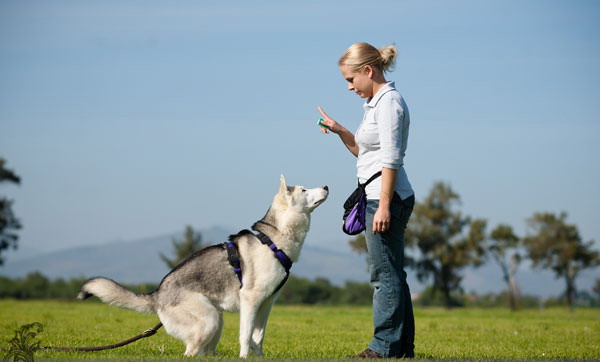 Behaviour Modification and Training Theory Intermediate Workshop 2
Where: dog-care-centre Date: 17 September 9:00 - 15:30 Cost: Please see below
Covers:
Understanding Force Free training including: Behaviour modification, free shaping, positive reinforcement, clicker training.
Modern Dog Training
Opperant Conditioning Classical Conditioning
Negative Reinforcement Positive Punishment Negative Punishment Extinction
Dealing with dog-dog aggression in short.
Setting boundaries and structure for dogs and the family
Theory and Practical:
Teaching cues like sit with clicker training making use of free shaping etc.
Recall training
Lead walking
Dogs jumping on people
Spaces available: 10 people only Spaces available for dogs: 4 dogs only (cost: R250 extra-hands on training with your own dog)
Cost of seminar: R400 without a dog p/p Cost with a dog: R650 p/p Cost if attending 16 July course: R300 and with a dog R550 p/p
Discounted rate for those attending course of 16 July @ R300 with no dog)
R.S.V.P: 25 August 2011. Please send proof of 50% deposit payment to training@dog-care-centre.c​om Contact us on 021 987 1027 0r e-mail us for banking details on training@dog-care-centre.c​om
Please note that if you place your name here as attend please be sure to pay your deposit within 48 hours as we will not be able to keep your space longer then that.
Space limited to 10 people only.

Open Day @ dog-care-centre
9 April 9:00 - 12:00
Come and enjoy the relaxed atmosphere while meeting our dogs.
Support our dog shop all items except sledding gear is marked down up to 20% from treats, dog food, toy's, grooming products and many more!!! View our products by clicking on the link below. http://www.dog-care-centre.com/shop-online.html ... View our Kennel facility. http://www.dog-care-centre.com/Day.html http://www.dog-care-centre.com/board-train.html
Enroll your Husky for training lessons as well as talk about sledding and any other dog related topics. Come share tales of your own dogs. http://www.dog-care-centre.com/husky-academy.html
Enjoy FREE snacks under the trees.
Buy a lucky draw ticket and stand a chance to win 1 OF 3 Mischa gift packs containing 2 bottles of Merlot wine and dog-care-centre engraved glasses. Fees go towards Husky Rescue S.A.
Entry fee: R0.00
Everybody is welcome, please feel free to invite guest but they also need to confirm with us so that we know who and how many people to expect and cater for. All children and well behaved parents welcome:-)) Please R.S.V.P. BY 1 April 2011 - info@dog-care-centre.com

Behaviour and Body Language Course
16 July 2011 - 9:00 - 16:00
Covers:
Understanding Force Free training- shaping etc.
Body Language - neutral, aggressive, defensive, play etc. Facial Expression - ears, mouth, eyes, forehead. Vocalizations - barking, growling, howling
Excessive salivation, certain hair loss, dandruff etc.
Calming Signals Stress - including threshold
Practical session
Dogs in their Environment General states - fight, flight, fidget, freeze
Dog-Human communication including solicitation behaviours, resource guarding
Dog-Dog Communication Including resources, play, meet and greet
Dog Communication and Behaviour in everyday life Walking your dog Passing other dogs etc.
Assess a dog you just met
How to do introductions
Cost: R400 p/p Includes lunch Deposit payable: R200 p/p by 10 June 2011
10 spots available.


2009 - 2010 EVENTS
Husky Rescue S.A. FUN WALK 2010
14 August 8:00am, 4.5km walk.
R40 per person - monies go towards Husky Rescue.
Dog goodies for sale and prizes to be won!
All breed of dog welcome!
Entries close Monday 9 August 2010
Joostenberg Vlakte, Cape Town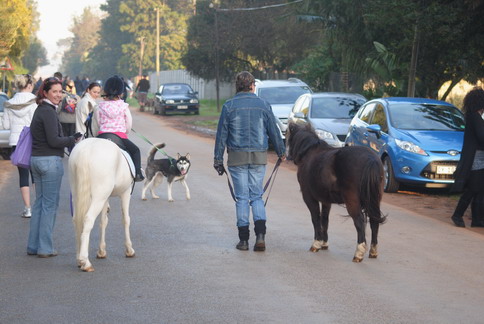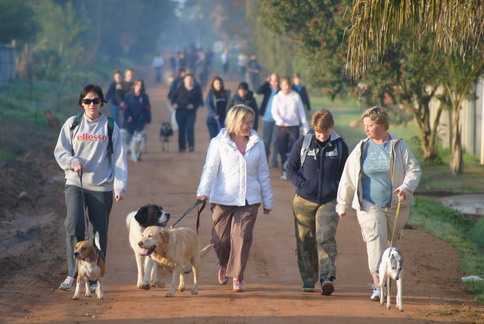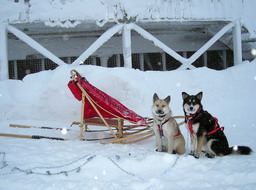 All Breeds Sledding Club S.A. MUSHERS CONVENTION 27 June 2010
Guest Speaker: Kirsten R Frisch. Living in Alaska apart from being a musher she worked as a race Veterinary Technician to short distance races, handler for international long distance races such as the Yukon Quest 1600km-Sled Dog race and Basin 300.
Apart from being a certified dog trainer her experiences also include rescue work, mushing, dog daycare, author and web master of alaskan-husky-behavior.com and author of the book called 101 Things Every Dog Wants You To Know. After living in Alaska for over 10 years she still visits often for races like the Yukon quest. She now lives in North Carolina with her husband and 3 Huskies. She owns a successful training centre called the Gentle Canine.
Date: 27 June 2010
Time: 9:00 – 12:30/13:00
Location: dog-care-centre Joostenberg Vlakte Limited space available, booking is essential.
Price: R400 (50% deposit payable when booking) The convention consist of me Louise Basson certified dog trainer and owner of dog-care-centre talking about the basics of sledding, a DVD of Lance Mackey and a webinar with Kirsten R Frisch with a more detailed view of mushing.

Husky Rescue S.A. FUN WALK
Saterday-14 August 2010
R40 per person walking.
Stalls selling dog goodies will be available as well as prizes to be won!!!
Homeopathic Dog Course
Saturday 18 September 9:00 - 12:00
R300 per person - 50% deposit payable upfront.

Dog Behaviour course
2 October 2010
9:00 - 12:00
R300 pp
FIRST AID COURSE
Date: 16 January 2010
Time: 9:00—13:00
Venue: dog-care-centre (25 Anderson South, Joostenberg Vlakte)
Price: R400
Includes refreshments and snacks.
Limited space available. Booking Essential
Speaker: Manuela Fritz certified dog trainer and TTouch practitioner a long with Louise Basson dog behaviour and training consultant. The course consists of theory and practical information. There will also be books and first aid kits available to purchase.
Please fill out the contact me form if you are interested in any of these courses.
For behaviour training in Pretoria or a Ttouch practitioner Manuela Fritz will be able to assist. Please contact me for more details.
Below are photo's of the January first aid course practical sessions.