Adopt Assist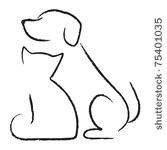 I have been in rescue work officially since 2008 doing it part time from home with fostering,rehabilitating and rehoming of over 48 Huskies up to date May 2012.
I took a break after having my second child and now have started to foster and rehome animals again since 2016.
We assist registered welfare's with fostering and rehoming of animals big or small. We also have animals vaccinated, dewormed and sterilized when needed. Home checks and small adoption fees apply to cover veterinary care of the animal, if not done by the welfare itself.
We are currently in the process of registering as an NPO, reason for this is that we can raise funds and distribute to those in need.
Fostering is at a small scale but effective in that we can assist with behavioural issues as well as give a home like environment.
Below is a image of the first Malamute I rescued and rehomed in 2007