Tasty dog treats
Treats always come in handy.
The secret to treats for dogs is that it should be healthy and tasty.
When training I always like using treats the size of an average thumb nail.
That does not mean that you can't make normal size cookie treats as well...
Most dogs will do anything for treats, it motivates them to learn the desired cues and it just perks up their day.
I would like to share my favorite recipe with you that I like to bake and my dogs love to eat.
These treats have my dog's paw of approval. I am positive yours will paw approve it too!
Tasty Liver Bread Treats R20.00
2CheckOut.com Inc. (South Africa) is an authorized retailer for goods and services provided by dog-care-centre.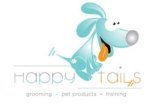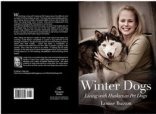 Winter Dogs Second edition!! for only R180!!
Place your order now!!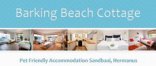 Pet Friendly Holiday Accommodation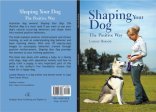 Training and Behavior book. Shaping Your Dog,The Positive Way available online through amazon.com, Barnes and Noble.com and other reputable outlets. Also available through our web site. Cost:R280.00
Click on the image of the book to see the video trailer or click on the book Winter Dogs to order any of the books.
Louise Basson on the Expresso Show talking about Huskies and Husky Rescue 2012.