Dog care and training made easy
When my husband and I got married in 2004 we bought our first puppy Gephetto home. He was a Labrador Retriever and the best dog ever.
With Gephetto we made so many training mistakes out of ignorance and at the time we did not realize that most of his unwanted behaviors like chewing the car bumper was actually training issues that we did not know how to address.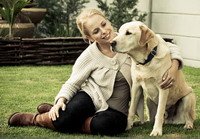 Like most dog owners we thought that the problem was not us when in fact it was, we did not communicate to our dog what we expected of him or how he should learn to behave in a appropriate manner.
Most dogs are annually euthanized because of unwanted behaviors, veterinary practices loose over R100 000 in income annually due to dogs being euthanized for unwanted behaviors and most of them are all training issues that humans do not how to address.

Then when we got our second dog Ice I started to realize that because she is an Alaskan Husky we very quickly need to learn more. She had double the energy and is super smart. Our basic traditional training classes that we did with Gephetto was just not cutting it and we wanted to do better! So after meeting my now very good friends from Alaska who is one a dog trainer and the other a dog groomer and dog musher I started to learn a lot more about dogs, Huskies in particular and how they learn. You can read more about that on the about us page.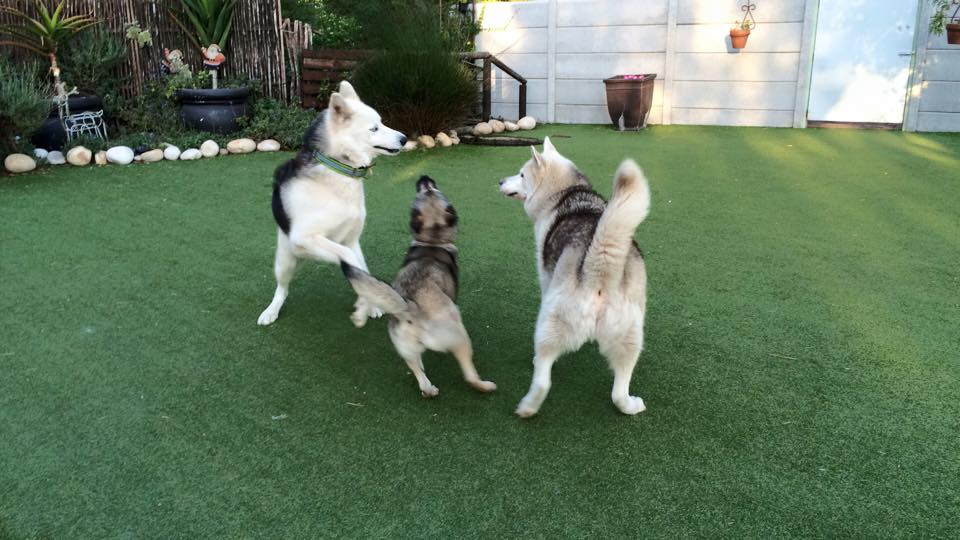 Since then we have adopted 3 more Huskies, Decota, Denali and Kinley as well as a Beagle to share our lives with and help me further my knowledge that I share with you. In 2014 we adopted a mix breed girl Ally, a Corgi named Harry and in 2015 a Boerboel girl named Savana.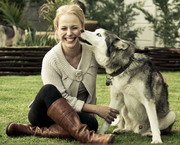 I would like to help pet dog owners better understand their dogs. If these pages can make for happy dog families then I will have been successful in my mission. Please read through the pages of this web site also see our services and products that we provide from dog training, kenneling, sledding, cattery and a dog parlour and shop.
R.I.P. Gephetto at the age of 11 - Died April 2015 and R.I.P. Denali at the age of 8 - Died Feb 2014.
To contact us you can make use of the contact me form.
How would your dog benefit from a dog day care
Positive Reinforcement training services including board and train and Husky specific behavior training
South Africa's number one grooming parlour and pet store and indoor training centre
BarkingBeach Cottage
We stock a variety of imported pet products
Winter dogs are everything you want to know about Huskies
All Breeds Sledding Club is for any one who wants to mush with their dogs. No breed specifics
Sledding carts and scooters manufactured in cape town
How to measure your dog to fit a long distance or shoulder harness
Rescue work.
Training our dogs
Puppy training, what should I know
Articles of previous issues published in Animal Talk
Healthy dogs
Mind stimulating games to play with dogs
Events and Seminars for 2009 - 2010-2011
Dog Care Info
Puppy blog for 7 foster husky puppies
Rating pet friendly places
These books I have read are on the top of my list
Write about your dog stories and adventures
Tasty treats
What to do when you want to keep your Husky but don't know how
T-shirts of dog-care-centre and All Breeds Sledding Club
Mushing training schedule for 2010
Links I support
About me
contact me
Business hours and services
A monthly info letter about dog training and care
Dog Blog keeps you up-to-date with all the newest information on dog-care-centre.com Subsrcibe here
How puppies develop