Getting to the Heart of Training

As a child I have always loved animals and I was fortunate that my parents aloud me to be surrounded by pets for most of my childhood.
As a young adult my husband and I got our first dog, he was a Labrador Retriever and we named him Gephetto. This dog was a heart dog... He was "made up" of love packaged in the body of a yellow Lab. With him we made so many training errors and he was ever so forgiving.
Two years went by and we got our second dog Ice, she is an Alaskan Husky. She led me on a different path of meeting wonderful dog people in America and learning about dog sledding in Alaska. Over the years our family grew where we now have 8 dogs and 3 that have passed away.

They led me to becoming a Professional dog trainer and behaviour consultant which led me on a path of understanding energy and healing through self-selection of plant extracts and animal communication.  I have come to understand the importance of balance between training, the energy that we put out towards our animals and the impact it has on their behaviour.

I hope that through this site that you will come to understand the importance of balance between your own energy along with scientific training. All animals have emotions and we all have a intuition of what they are feeling if we trust what we feel.
Your own emotional well being has a direct effect on your animal. This does not mean one should anthropomorphize (giving animals human emotions) and there fore say that the animal is stubborn or spiteful.
Instead one needs to apply scientific training without using force or fear as a method of intimidation to decrease unwanted behaviours. We choose to focus on creating wanted behaviours by understanding that your emotions and behaviour has a impact on your animals behaviour will help you better train your dog.
I also do Animal Communication sessions to help balance training with what the animal is experiencing. I compliment these sessions with Zoopharmacognosy (self-selection) which gives the animal the choice to select his own natural plant extracts and remedies as they would do in the wild. Different oils, minerals and clays are offered to the animal, based on the symptoms displayed – behavioural and/or physiological issues. The animal is given the opportunity to restore its health and self-medicate.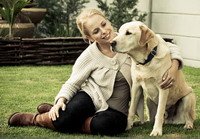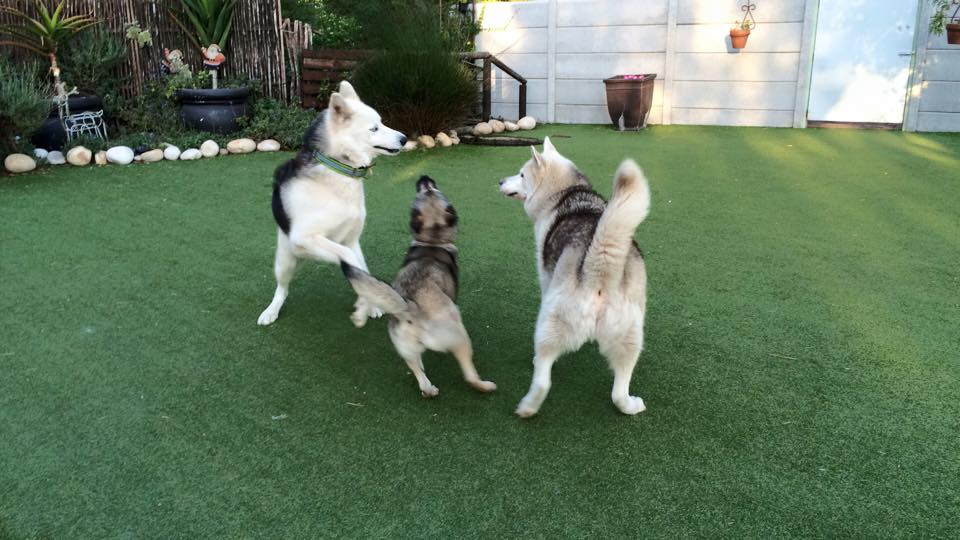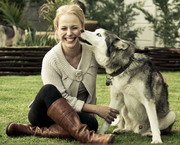 About The Centre
We strive to make all pets staying with us comfortable and relaxed and provide a stable and loving environment while your pet stays in our care. We are a smaller facility that provide optimum care and a professional service. We also provide supervised day care and walks while your dog stays at our kennels. We offer 13 spacious outside kennels that has synthetic lawn installed as well as good weather coverage. We also have a indoor cabin and a in-house option for smaller dogs and bunnies.  We have been in the business for 12 years and have a large returning clientele.
Look on the navbar on the left for more articles, our boarding and training information as well as more insight on me (Louise) and my team.

To contact us you can make use of the contact me form.
How would your dog benefit from a dog day care
Positive Reinforcement training services including board and train and Husky specific behavior training
Social play sessions for dogs
Communication with animals relaying a message
South Africa's number one grooming parlour and pet store and indoor training centre
Online dog training courses
BarkingBeach Cottage
Healing Animals and Humans through plant extracts
We stock a variety of imported pet products
Winter dogs are everything you want to know about Huskies
All Breeds Sledding Club is for any one who wants to mush with their dogs. No breed specifics
How to measure your dog to fit a long distance or shoulder harness
Training our dogs
Puppy training, what should I know
Articles of previous issues published in Animal Talk
Healthy dogs
Mind stimulating games to play with dogs
Dog Care Info
Rating pet friendly places
These books I have read are on the top of my list
Write about your dog stories and adventures
What to do when you want to keep your Husky but don't know how
Mushing training schedule for 2010
Links I support
About me
contact me
Business hours and services
Dog Blog keeps you up-to-date with all the newest information on dog-care-centre.com Subsrcibe here
How puppies develop