Professional Force Free Dog Training
"We treat the dog as a whole being and not just the unwanted behaviour"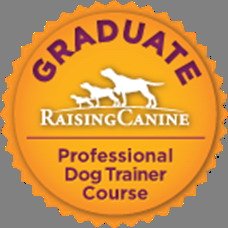 Head trainer Louise Basson is a graduate of an international dog behavior, learning theory and dog training course; Raising Canine LLC, from the United States. She completed a dog behavior course with the Ethology Academy and is certified as a Leash Lungers anonymous trainer from the reactivity program with Buddy's Chance in Austin, Texas in 2011. She has also completed a course with Caroline Ingraham from the UK founder of Zoopharmacogsy and with Diane Budd - zoopharmacognist on "Self Selection" working through essential oils and herbs on a cellular level affecting behaviour, health and emotional state as well as an Animal Communication course and a clicker training clinic on horses with Alexandra Kurland in the UK in 2011. To read more visit the About Us Page.
What you should know about us before committing to our training
At dog care centre we focus on the whole dog as a being and not just on the unwanted behaviour you experience as a symptom of the dogs environment. We have a holistic approach to working and training dogs, we teach them to play, we train them wanted behaviours and teach them coping skills. We also offer self-selection and animal communication as part of their training to get to the route of behaviour and even health concerns. We look at the psyche of both the dog and the owner of the dog as the dog's behaviour is often the mirror of our own behaviour, thoughts and emotions. 
We don't do training to punish a dog into submission or freeze state. We offer options to the dog and guidance to owners but one has to be willing to be open for change and being uncomfortable. Our training is not just about the dog, the owner of the dog needs to be willing to be uprooted and uncomfortable. Change is uncomfortable and so it should be! If it was easy everyone would be doing it. We don't teach sit, stay, down as a norm. We focus on a balanced dog with owners that are willing to work at it ongoing. We often see owners and their dogs at a pivotal point where they either choose to work at it or instead rehome their dog. There is no blame here on healing.
Be mindful of what you create, be mindful of the choices you make. There is power in choice and power in what we create and that leaves us with a responsibility.
We Specialize in Reactive and fearful dogs in a vast variety of breeds we also have years of experience with Huskies and their specific behaviours and needs. We work with any breed big or small young or old.

We have a very high rate of success with training dogs with owner compliance.
All our training is supported by zoopharmacognosy - "Self Selection" working through essential oils and herbs on a cellular level balancing behaviour, health and emotional state and assisting our training. 
For our training rates please send us an email or complete our contact form. We will also send with a training form to complete so that we can assess what your dog will need from us. Please read through our frequently asked questions as well that we will include in your email.
Board and Train
Our board and train program takes place over a period of 3 - 4 weeks.  Once the program is completed we guide the owner on collection how to continue the training at home with a solid foundation of what the dog has learned at the centre with us. Our training also includes free 3 week training videos to continue training at home. Week 4 includes 2 one on one training sessions with you and your dog.
 Dogs need to generalize that what was learned with us applies at home and with the owner. This is why we also include a free online zoom call within the first week after collection to go through any trouble shooting area's you might find. Training takes place during the course of the day keeping sessions short but frequent as this is a much more efficient way of learning.
We don't focus on behaviour we dislike we focus on behaviour we want. But this is what we don't do...
We are completely against any dominance theory and alpha roll training as it only instills fear, it is outdated back to the 1950's and is not scientifically accurate training. We also do not use any choke, prong or bark collars. Intimidation is not a effective way in which to increase wanted behaviours it only instills fear and does not take the unwanted behaviour away. Instead it leads to more reactivity.
All of our dogs at training are taught to walk with a No-Pull Freedom Harness that we supply at an additional cost. Up to date it has been the most humane and effective tool to use while lead walking causing no physical harm to the dog.  You can read more about the harness at this link.
Why do we not use choke or prong collars? Well imagine if I choked you every time you wanted to ask me a training related question instead of guiding you to the right answer? Why should it be any different for the dog...
Option: 1
Basic manners - Puppy Training 3 week program
For puppies needing to learn basic manners up to the age 5 months, they don't come out knowing how to be in a human household. What is acceptable to a 12 week old puppy is not always acceptable to the humans in the house. This is not for reactivity on lead.
Week 3 includes 1 one on one session with owner on collection.
Optional week 4 include 2 EXTRA one on one sessions with owner
Option: 2 a
Reactivity 4 week program 
We work with dogs that are reactive on lead these behaviours include but are not limited too (Jumping, lungeing, barking, growling, teeth bearing, whining towards other dogs)
We help them build confidence as more often than not these behaviours are due to fear. We take them on field trips and work along side other dogs without flooding them with big groups of dogs. Each program is different for each dog depending on it's own unique needs and behaviour.
Week 4 include 3 one on one sessions with owner

Option: 2 b
Reactivity 4 week program
This program includes all the training of option 2a but is for dogs that are not social with people or dogs.  The first week we work on gaining the dogs trust and build confidence before we even start with behaviour training. We do work at the dogs pace and this differs from dog to do.
Week 4 include 3 one on one sessions with owner

Option: 3
Animal Communication and Self-selection
       Self selection – Zoopharmacognosy  is a behaviour in which animals self-medicate by selecting essential oils derived from plant extracts and to help with physical and emotional balance and healing.
       Animal communication – translating intuitive information gained telepathically from the dog to the person in the form of thoughts.
All one on one training sessions after board and train is at an additional fee of R250 per hour or R2500 for a catch up week of board and train.
For our rates please contact us.
All our training includes healing work through plant extracts and animal intuitive communication with science based training and learning theory. 
We also include activities like nose work, field trips, agility and even if appropriate basic bike-jorring.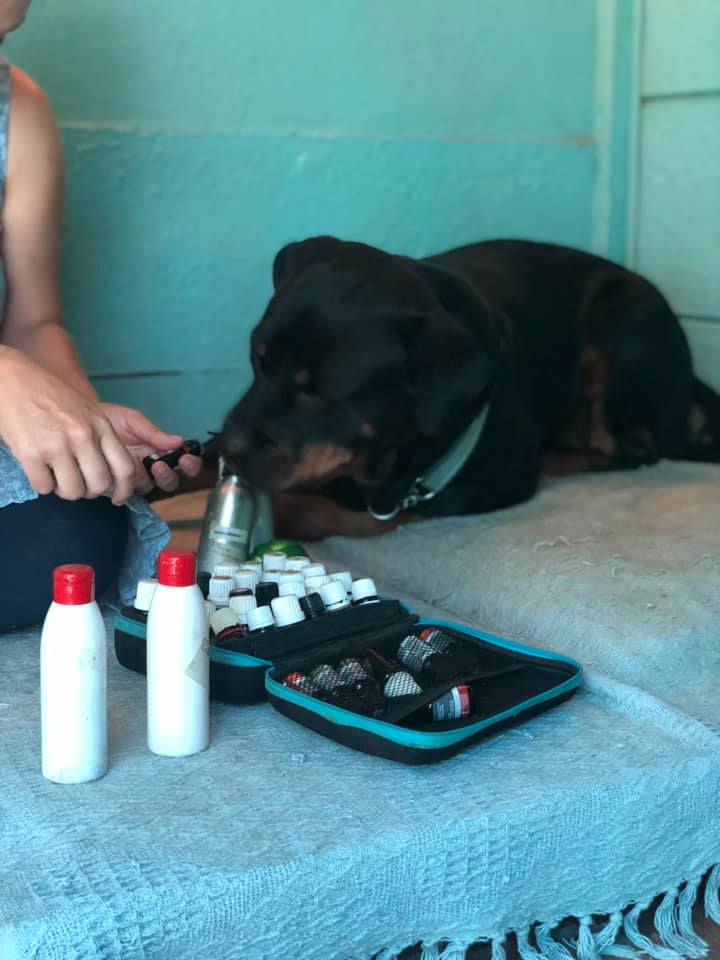 Option 4
Nose work
Suitable for any breed, however dogs like Beagles, Labradors and a few others do very well. This is a great way to mentally stimulate your dog and teach him to use his sense of smell.
This can be done at home once the technique has been learned.
Option 5
Online Training
This is mainly focused on dogs that are reactive, pulling on lead, barking or growling at other dogs or people. However any dog and owner will benefit from the course. It includes teaching your dog new skills to replace unwanted behaviours when going over threshold as well as some fun activities including nose work, recall games and agility. The course consist of videos over the course of 3 weeks and a hour weekly zoom video call with a dog trainer over the 3 weeks.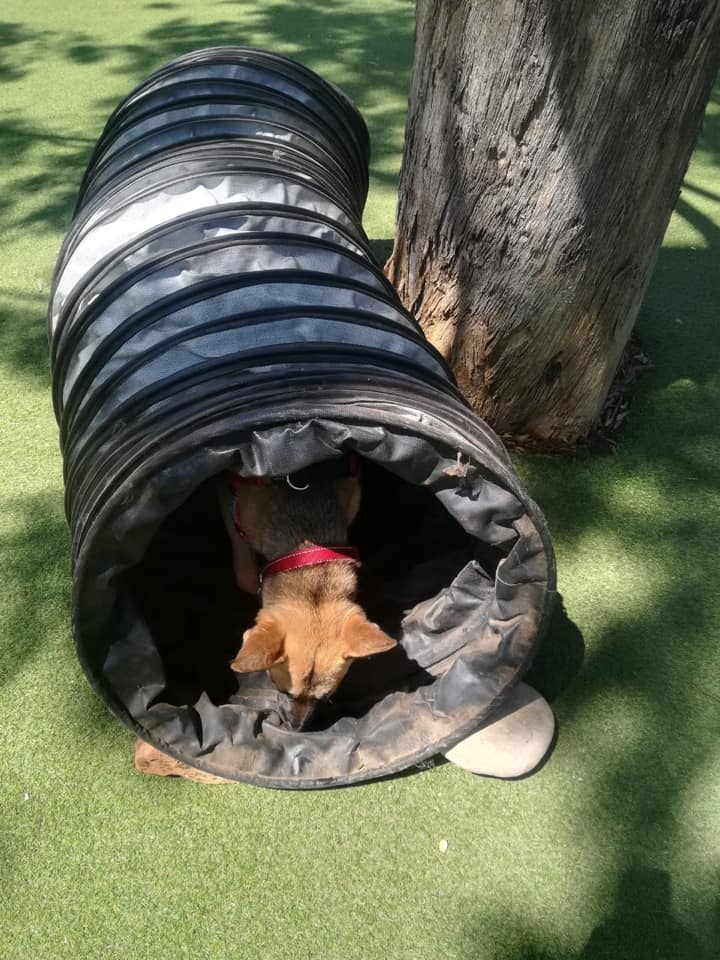 Outside training at the centre 

Doing focused work in a variety of settings from shops to restaurants

Socializing in a safe environment with a professional dog trainer.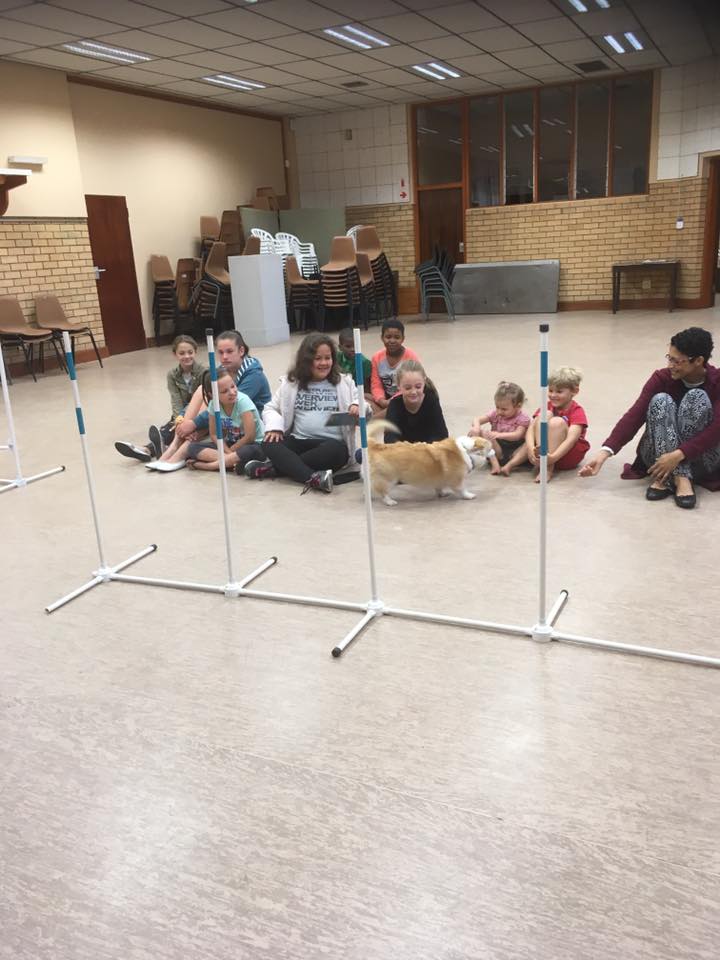 Training Demos for kids.

If you would like to make use of our training services please use the contact form provided below.


More training information below:
What is Positive Reinforcement Training?
All about Huskies and Sledding