Puppy Training
Puppy training can be so much fun.
They learn from the moment they are born. Training is not only when you have planned sessions.
It is each time you interact with your puppy...but also when you leave her to her own devices.
We shape them with everything we do.
It's important to be aware of this so that we do less of what we don't want them to learn and more of what we do want them to know.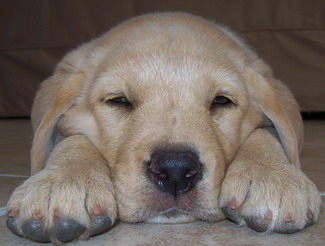 I think what works for me is to make everything fun… even if she did something to upset me.
In anything your dog does, there is something good in it even if it's just to teach us.
And I like taking the good out of the situation...also the responsibility of knowing that it was probably because of something I did or didn't do that my puppy reacted that way.

Understanding the stages of a growing puppy

When is the best time to take your puppy home

Learn how to Potty train your puppy

When do you use Crate training

Should I take my puppy to puppy classes

Should I be adopting a puppy or an older dog