Positively Training Dogs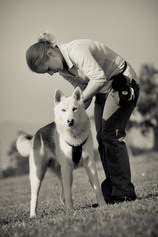 Training is not only a way to help teach your dog basic manners but it also helps with establishing a stronger bond with your dog. Gone are the days where training has become a chore trying to dominate your dog. Those things are all outdated including methods like Alpha rolls that was established in the 1950's.
Since then we have evolved our methods and come to understand learning theory giving us as pet dog owners and trainers a much more ethical approach to dog training with scientific proof to back it up. This means we are able to target our training by not making use of anthropomorphisms (which is to give animals human emotions)but by applying training through what science has proven to be effective over many trials.
This does not mean animals don't have emotions, but by guessing what they think and feel animals have been miss treated over many years. Instead we work on behaviour that we can measure.

Through positive reinforcement
we can train dogs by letting them know what we want and not just what we don't want.
Training is not only about teaching your dog to sit or walk at heel,instead it's about an over all well balanced dog by setting boundaries and structure and being consistent. However some of these we do create by teaching basic manners.
To order our training and behavior book;Shaping Your Dog The Positive Way, please complete our contact form. Price: R280.00, 96 pages with more than 70 color illustrations.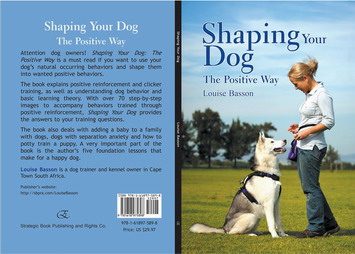 Understanding Reactivity in Dogs

How does Positive reinforcement training work

Why is a Gentle leader collar so effective for some dogs

Loose Leash Walking with your dog

Handling multiple dogs

Understanding Behaviour in Dogs

Redirecting unwanted dog aggressive behaviour

How to get to a Reliable Recall

Different types of Training Methods used for training your dog

Toy Trees used to prevent bordom when you are not home

Back to home page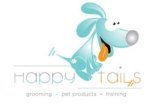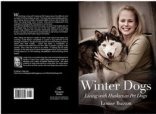 Winter Dogs Second edition!! for only R180!!
Place your order now!!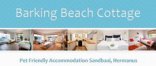 Pet Friendly Holiday Accommodation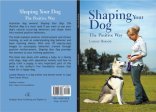 Training and Behavior book. Shaping Your Dog,The Positive Way available online through amazon.com, Barnes and Noble.com and other reputable outlets. Also available through our web site. Cost:R280.00
Click on the image of the book to see the video trailer or click on the book Winter Dogs to order any of the books.
Louise Basson on the Expresso Show talking about Huskies and Husky Rescue 2012.