Links I support
Husky Rescue S.A.

Husky Rescue S.A. is a group of people devoted to the rehabilitation of Huskies of all breeds abandoned, neglected and people needing to re home them. Husky Rescue fosters and re home Huskies to selected homes under going a home check ensuring the safety and happiness of the dog.

Dog health guide

The Dog Health Guide is an excellent source for information about the symptoms, diagnosis and treatment for common canine problems, illnesses and diseases.

Pet Finder

Pet-finder's mission is to provide the South African public with a reliable source of information regarding lost and found pets.

Everything dog treats

Your complete dog treat resource. From healthy options for your dogs, zero calorie dog treat options, to how to build your own dog treat business. Everything about dog treats in one dog-gone friendly website!


Pamperd paws

The perfect place for pet supplies. With over 2500 products, with pet food coming soon. Don't see something you want? E-mail us and we will do our best to get it for you. We are always adding new stuff to our Web site, so please keep checking. You'll receive 10% off your first order when you sign up. Please check your welcome e-mail for this coupon code.

Dachshund-owner-guide

Dachshund dog resource with information about the breed,giving advice on health,training and general dog care,links to breeders and more.

Dog adoption and training guide

A guide to dog adoption, choosing, caring for and training a puppy or adult dog to suit your lifestyle. Dog kennels, breeders, clicker training, breed profiles. We present dog raising and ownership, the hard work involved, bad and good - as it really is.

Patz dogs

Free dog training advise, grooming, feeding and health information. A Dog Lover and Chihuahuas Breeder site.

Dog powered scooters New urban mushing rigs for the not so keen cue trainer that place the dogs behind the steering wheel thus offering precision steering with no dog training or commands needed. It is safe, fun, practical and a whole new sport!

Sled dog central

Sled Dog Central, "Your on-line sled dog advertising & information source"

Labradors

Labrador Retrievers are great dogs and here at all-about-labradors.com we are dedicated to bring you and Labrador lovers all over the world the very best and latest information.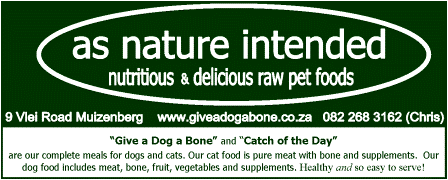 Vondi's is a registered pet food scientifically made by a professional pet nutritionist.